Airport Motel at Rainbow Point is a family-friendly motel offering a refrigerator in the rooms, and it is easy to stay connected during your stay as internet access is offered to guests.
Plus, guests can enjoy barbeque facilities, which has made this a popular choice among travellers visiting Taupo. For guests with a vehicle, free parking is available.
Nearby landmarks such as Maori Rock Carvings (1.7 mi) and Wairakei Geothermal Power Station Visitor Center (2.1 mi) make Airport Motel at Rainbow Point a great place to stay when visiting Taupo.
PLEASE MAKE ALL ENQUIRIES TO BBX TRADE DESK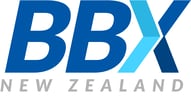 ☎
+64 9 262 0212 (AKL)
Share it: