Cloud Media

Cloud Media can help you design a website, engage with customers through digital marketing, and help grow your business. Our services include web design, web development, Social media marketing, SEO & more.
Our experienced team of professionals helps businesses like yours design a website that is both unique and brings more enquiries and sales to your business. The website will be ready for advertisement and will get your phone ringing with ready-to-buy-customer.


Plus your website will be built-in a content management system so that you can manage and update your website easily. We help every business field including B2B – B2C, E-Commerce, Startup Businesses, Non-Profit Organizations, Health & Care, Hospitality and Many More.
Yes, we can rank your website on the first page of Google, even If You've tried everywhere and haven't got success.
Our approach is to have a website that has an accessible online store that is easy to use for your customers and your business. We design websites with the lead capturing system and search engine optimized.
We are here to help you advertise your business on Facebook successfully. With our expertise, we can boost your website's search rankings to be on top of organic search results online.
Get creative logo for your business in 48-72 hours (except weekends). We promise unique design look tailored according to your requirements. You receive 2 design concepts and 1 design upto finalizing design with unlimited revisions. Final design will contain Vector File + PNG File and JPG File.
PLEASE MAKE ALL ENQUIRIES TO BBX TRADE DESK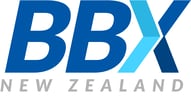 ☎
+64 9 262 0212 (AKL)
Share it: