Triac Light & Sound
Tauranga, Bay of Plenty & Nationwide
-- Technical professionals for sound, lighting and AV services, available for set-ups throughout Tauranga and New Zealand
Triac Light & Sound, set up since 1983, has come to offer a comprehensive range of services, from AV rentals and projector sales to light design, sound equipment installation and repairs.
No matter the event or the deadline, you can rest assured that Triac Light & Sound will provide a professional, quality service built on experience.



➷ Services:
Sound equipment hire
Sound system design, sales and installation
Lighting hire
Lighting sales and installation

Audio Visual hire
Audio Visual design sales and installation
Karaoke hire
Candy floss machine hirezz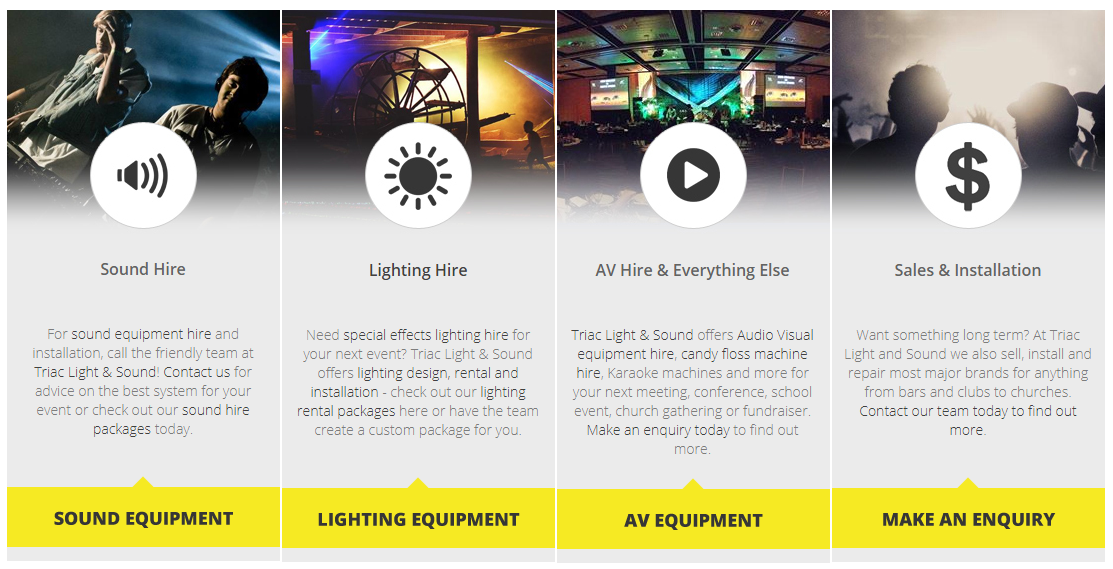 Cutting-edge equipment and service for your sound, lighting and audio-visual needs.
Triac Light & Sound has provided sound, lighting and AV services to corporate businesses and communities across New Zealand, including: Schools, Churches, Restaurants, Bars, Clubs, Theatres, Courts, Boardrooms, Retirement homes, DJs and Musicians.
Triac Light & Sound take that extra step to ensure quality and value in your experience.
Enquire BBX Trade Desk today about how we can help you!
PLEASE MAKE ALL ENQUIRIES TO OUR BBX NEW ZEALAND TRADE DESK
☎ 09 262 0212
Download Our New BBX World Trading App Today!
Get it on Google Play here | App Store here
Share it: